Today was a glorious day in my life as a Sissy. For a long time, I've been trying to unlock the secrets of the elusive sissygasm, and have never unlocked the key to that most special of sissy sensations. But as with most good things in life, they come when you least expect, and today was no different. I leaked!!!
Today was day 13 in sissy chastity and for the past couple days, I've been completely limp as a real gurl should. I had on my fav pair of burgundy red satin panties and was taking a break mid morning, checking my phone when I saw I had an email from Madame Gabrielle of Womania Empire informing me that I was officially listed in the Womanian Registry as property of Maitresse Cathie La Divine!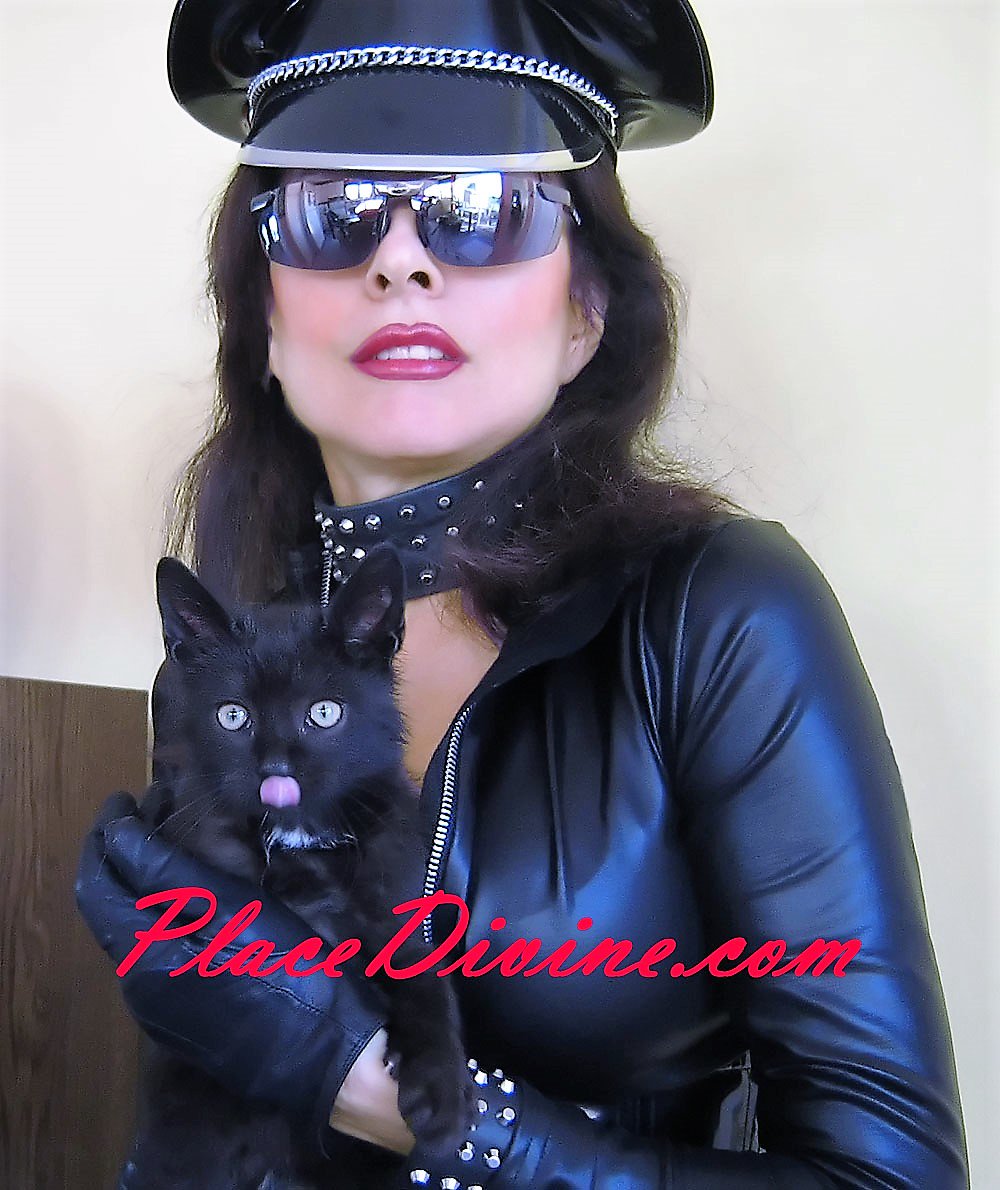 It has been a dream of mine to not only join OWK's Womania Empire, but to honor Maitresse Cathie La Divine by being Her property within it, along with Lady Diva Cane. As I was reading the email and then seeing Womania Empire's tweet when without warning I felt a sensation sweep over my sissyclit and while familiar, it was so sudden, and so relaxing that I did not rush to stop it with my kegel muscles....then it happened for the first time in my sissy life..
It felt so beautiful and relaxing as I felt the warmth leak into my panties, even as I was taken aback by the abruptness of how fast it happened. I began to feel flushed as I realized I had leaked on my own for the first time with no physical stimulation, just the satisfaction that came from being officially designated sissy property in Womania Empire. I sat in silence and enjoyed the sensations of experiencing the closest thing I ever had to a Female orgasm, AND IT WAS AWESOME!!
When I composed myself, my first thought was to text Lady Diva and share this enormous moment with Her. I was positively giddy, even though I needed to clean up a bit, but I sent Her a text full of excitement and pride that only a sissy can know when she has been embraced by Dominant Women. I was one step closer to being the sissy I truly want to be. One who can cum like a Woman, with my mind and with Shecock in my asspussy. No longer is any stimulation wanted or needed of my sissyclit. It's a silly little cute sissy appendage designed to be locked up or dressed up in bows and pretty things, and to be laughed at by Women. Oh today was an amazing day, and only served to reaffirm my latest stint in sissy chastity. I hope I can recreate this amazing experience and feel it more and more often. I don't know if I've truly felt more Feminine inside than today. I love it!!
oxox
Devina